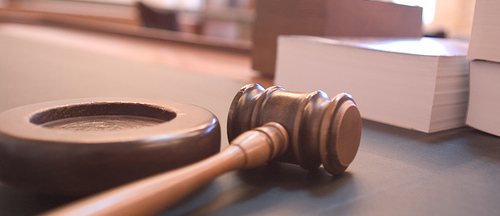 As previously discussed, you can make a claim for damages against ICBC if you are injured in a hit-and-run accident.  In order to make such a claim, s. 24(5) of the Insurance (Vehicle) Act requires that the victims of hit-and-run accidents make "all reasonable efforts" to find and identify the at-fault driver.
The courts have considered what it takes to make "all reasonable efforts" on numerous occasions, declaring that it usually requires at least: posting signs and advertisements looking for witnesses, speaking to people who live or work near the accident site, reporting the accident to the police and following up with them, and reporting the accident to ICBC.  Depending on the circumstances, further steps are often needed. We recently went to a trial on a case that addressed these very issues; the results can be found here.
Essentially, the Insurance (Vehicle) Act requires that you play "detective" when you are the victim of a hit-and-run accident, despite the fact that you are the wronged party.  If you fail or refuse to play "detective" (or if you do not play "detective" well enough), your claim will be dismissed.
The most common reason people fail to make "all reasonable efforts" is that they simply do not know such efforts are required. In our experience, few hit-and-run victims know how to protect their claim without clear and specific guidance.  The necessary steps are not always intuitive or obvious.
Adding to this problem is the fact that ICBC has been known to provide incomplete and/or incorrect advice to victims of hit-and-run accidents.  Even ICBC's official hit-and-run victim brochure provides significantly deficient information about what victims of hit-and-run accidents are required to do.  In particular, this document suggests that merely reporting the hit-and-run accident to the police and to ICBC is sufficient to "make a hit-and-run claim".  It makes no mention of posting signs, posting advertisements, or knocking on doors, all steps that are regularly considered to be part of the "all reasonable efforts" test.
One might assume that that simply following ICBC's advice should be enough protect their claim, whether or not this advice is complete and correct.  This is not the case.
This was expressly confirmed in the recent case of Fitger v. Doe, 2015 BCSC 1855.  Here, the plaintiff was in regular contact with ICBC after his hit-and-run accident and followed the advice of the ICBC adjuster handling his claim.  After a long period of acting as though the plaintiff's claim was valid, ICBC subsequently sought to dismiss the plaintiff's claim on the grounds that he had failed to make "all reasonable efforts".
The court commented that this seemed to be in line with ICBC's apparent "practice of not advising claimants of their obligations [under the Insurance (Vehicle) Act], despite comments from the court about the unfairness that is apparent when lay people place reliance on claims being processed as if valid, and then [belatedly invoking] s. 24(5) if settlement is not reached".
The plaintiff argued that ICBC should not be permitted to take this position.
Unfortunately, while the court agreed that ICBC's tactics were "ill-advised from a public interest perspective" and "unfair" from the plaintiff's perspective, it nonetheless concluded that ICBC was still entitled to continue seeking a dismissal of the plaintiff's case under s. 24(5).
The fact that ICBC provided the plaintiff with deficient advice about making "all reasonable efforts" and arguably lured him into a false sense of security about the strength of his claim afforded him no protection in these circumstances.
If you have been injured in a hit and run accident, contact Mussio Goodman to ensure all statutory requirements are met so your claim is not at risk of being dismissed.   It is strongly recommended that you do not simply rely on ICBC's advice in these situations.